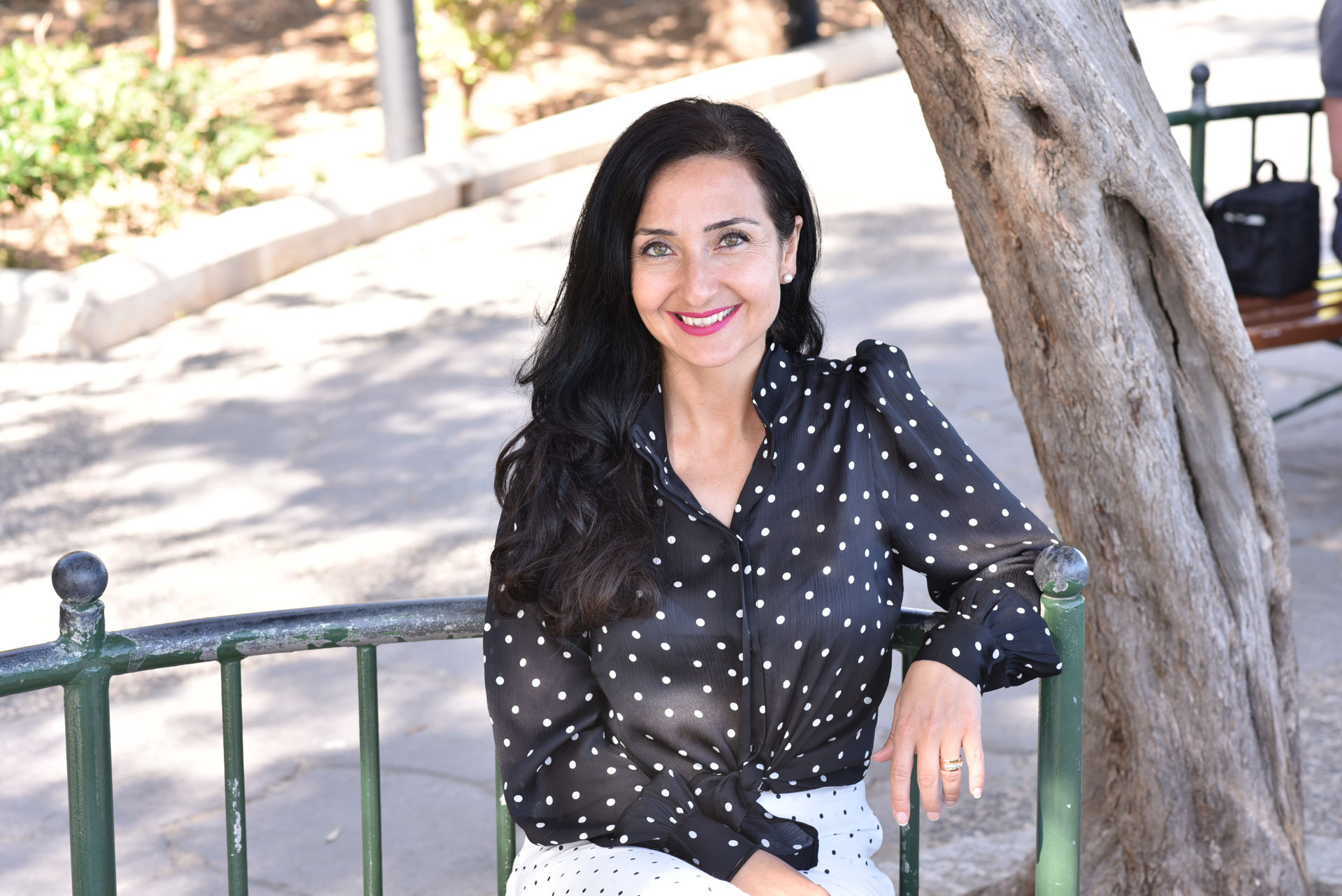 Break free from the self-blame

Unlock the secrets behind your eating habits. Download the free E-book "The Hidden Hungers" or book a Free Strategy Session Call with me today. During the Strategy Session Call we will discover the exact steps you need to take to regain your confidence and transform your relationship with food and your body. Don't wait any longer, take the first step towards lasting change now and take charge of your life towards a healthier, happier you.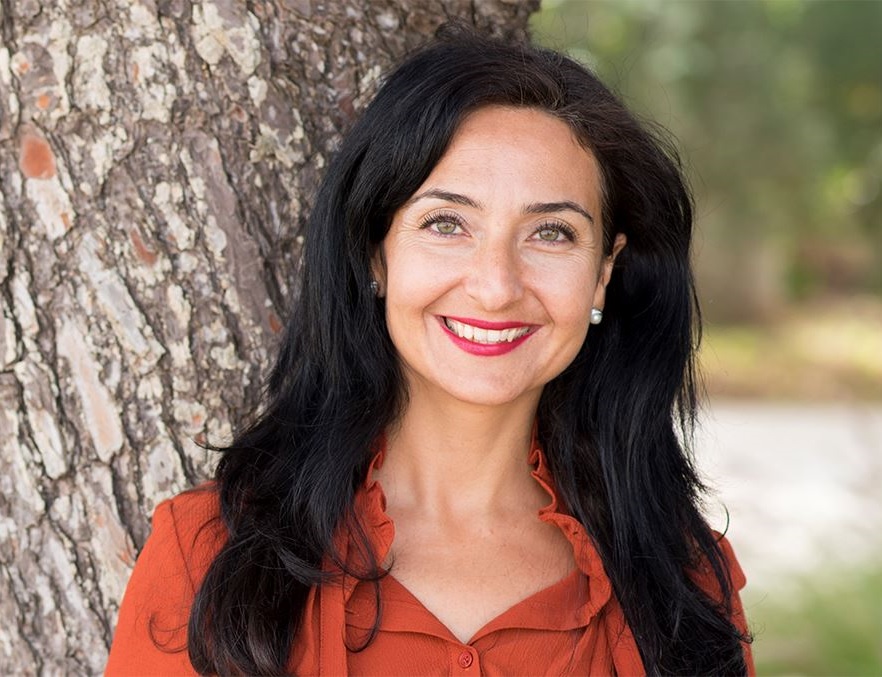 About Ellie

I understand your struggles because I've been there myself for 20 long years. Feeling trapped in the Yo-Yo diet cycle can be frustrating and exhausting, but there's hope. Over a decade, I discovered various techniques and tools that helped me break free and enjoy life once again.

My personal journey led me to create a unique method to help others overcome emotional eating and conquer binge-eating.

Let me guide you towards a healthier and happier relationship with food and your body. You don't have to go through this alone, together we can make lasting changes for a better future.


With Our Method you will
Achieve freedom from food restriction, endless diets, and weight fluctuations
Address the root cause of your body and weight issues
Break free from the cycle of symptom treatment Develop a healthy relationship with food
Lose weight and keep it off for good
Achieve permanent and lasting results Feel confident in your body and in control of your eating habits
Transform your life with a healthier, happier, and more fulfilling lifestyle
Testimonial Laura, Malta

I have worked with a numerous of different professionals throughout years but the most profound and life changing work for me personality was with Ellie. What I liked most is that she is not working according to the 'book' and using the same method for everyone but really see you as an individual and applying different techniques that are most suitable to you at that given moment. You get to understand yourself and the deep root causes that drives your behaviour (addictions, self-sabotage, body image etc etc). We worked on different food cravings which I still find absolutely mind blowing how after just one session I no longer had those cravings ever since.When it comes to diet and weight loss I was given completely new understanding and tools that actually work. It's sad to see now that there is so much misconception around this subject out there and I can clearly see now why most of the diets do not work. The work I have done with Elleria and results I have from this work over just a few sessions saved me from spending years of common therapy - to get anywhere close to the same outcome.

Ellie is incredibly intuitive, sincere, and deeply passionate and has definitely found her calling as a body confidence coach. Her caring and positive personality makes it easy to open up to and wonderful to work with.
Testimonial Hanna, Sweden

If you are struggling with body confidence, cravings, migraine attacks as a coping skill for the stress and underlying issues. Working with Ellie will help you to find your way through those core issues. You will receive valuable exercises and lifelong tips that will make a huge difference in your life. The work with Ellie has helped me with stress and relaxation. Me, reaching for chocolates or my migraine have been my bodies way to react to the stress in my life. And the tools and techniques Ellie has taught me, like EFT, as one example, have helped me to listen more to my bodies signals. To recognise what it is trying to say and connect to the signals and to the underlying emotions and experiences. This has made my daily life so much easier since I am able to relax and take better care of myself. My cravings for chocolate have changed. I am in a place where I don't crave and eat mindlessly, without control of the amount. If i want to eat a piece of chocolate I do, but it's so different, I don't feel guilty when I do eat. I feel satisfied in a way i have never experienced before. I am also able to reduce the strength of a migraine attack with the tips and tricks I have received during our sessions and it have made everything so much easier ☺ I feel in control both when it comes to my cravings and my migraines.
Testimonial Isabelle, New York

"I am so thankful for the immensely freeing and healing EFT session you provided me with. You've guided me beautifully releasing the fear, the panic and the back pain I was experiencing at the prospect of losing my best friend. My emotions were so charged, it had me incapacitated soon after the terrible news. I knew I needed help. My back had spams and I could barely get in and out of my car and I was so scared and at a loss.

What I did not expect, is to feel the very clear and light sense of freedom I felt when the negative charges of my emotions were lifted and when I realized that my body was completely free of physical pain!! It was such an exciting moment!! I was feeling so light and happy all of a sudden, that I could barely contain my joy!! I giggled inside and I was smiling if you recall. I had now enough energy to work through uplifting my friend's energy along with you. After all, the back pain evaporated and my emotional state cleared of any negativity. I was balanced but I felt on a high too!!😃 I really didn't expect to feel that good and without feeling guilty about it either.

You, Elleria!!😊 I felt your caring touch and the love you brought in, the kindness and compassionate guiding words. I appreciate the fact that you reminded me to get back on track to the benefit of my friend whenever I felt astray and how your words helped me formulate and dive into a wonderful supportive surrogate EFT session consequently. You are truly a great practitioner and I am very grateful for the opportunity you've given us. For those who might think this is too good to be true...Humor me!

Try EFT and try it with Elleria!"
Testimonial Julia, Germany

I have to tell you, we really nailed that old marriage thing that haunted me for years. You tapped with me to the bottom of the issue where I could release it deeply and completely. I could not believe that it all went away so fast. Since our session I feel at peace with him and have this warm comforting feeling inside that everything is okay the way it is. I am so glad I met you, as your heartfelt compassion paired with your clear understanding to see through things gave me a feeling of being at the right place working on that topic with you. Thank you again and keep up the good work;-))
Testimonial Anca, Romania

Elleria is a bright and warm light in this world. She is an EFT practitioner who creates space for her clients to be themselves, to speak and to feel. She made me feel heard and understood and I felt very safe to open my heart and let go of some heavy emotional baggage. I only had the chance to be supported by her online. We haven't met in person yet 😊. One of the topics we worked on was the feeling of overwhelm that I had been having for a long time, in various areas of my life. Something that was slowing me down, making me feel sad and angry, and really powerless. At the end of that session I felt like a heavy cloud had been taken out from my heart and my head. I felt clarity and enthusiasm. I will never forget how surprised I was of the shift. I was also lucky to be part of some EFT group sessions Elleria led. They were very powerful, effective and very beautiful. She worked on heavy topics with grace and professionalism. I already recommended Elleria to my close friends and family. She is a professional I trust, a very compassionate and warm human being and I am extremely gratefully to have met her.
Testimonial Sara, Israel

I have been stuck with being connected to myself and my emotions in all areas. I was in a constant conflict between my feelings and body- to my mind, logic and soul. It was hard for me to be in touch with my inner self. I was unable to define what it was exactly that I was feeling, but I knew I just felt miserable. I kept walking around with resentment towards my surroundings, but most of all I felt uncomfortable just being in my own body! I was bothered by the fact that my body has so many needs and requires so much attention all the time, so I would just ignore my needs and emotions, and that made everything much worse. Working with Ellie has been an amazing uplifting experience for me!! Ellie helped me at first to simply be aware of the dynamic (of disregarding my body and emotions) I was in-that I was not aware of. Then guided me through the process of getting to know myself on a deeper level, listening to that inner voice and getting in touch with my real intuition. By getting in touch with my body I discovered that I am actually a very emotional person but I never knew it. And i found out that my body has so much to say and tell me but i was never there to listen. Thanks to Ellies guidance and support I no longer resist my body, but treat it with love and care like it deserves. It is an incredible experience that I have never had before! But most important of all- Ellie helped me connect body to soul and now I can continue the journey of my life in a much more healthy and balanced way! I highly recommend working with Ellie, first of all because of who she is. Ellie stands out with her compassion, wisdom and care. She is fully associated in her clients reality and truly wants her clients to be successful, feel cared for and loved. Ellie is fully educated with several different methods and techniques that will help you move forward in life. If you work with Ellie I guarantee you'll become much more emotionally healthy and receive tools to cope with your life challenges and difficulties. And most important of all- you'll begin to love yourself and your life!
Testimonial Karen, NSW Australia

I met Ellie several months ago. She immediately impressed me with her warmth, compassion & authentic nature. She has helped me heal my own past using the echo tapping & been encouraging to me in work with my own clients. I can genuinely recommend Ellie to anyone wanting to work on & heal their deeper selves. She is gentle & will support you in your healing process.
Testimonial Hanna, Sweden

I approached Ellie to support me on my relationship to money. In particular, charging enough for my work and trusting that I can earn consistently good money in my life. The worked unearthed several things that were getting in the way of having a clear relationship to money. Some people pleasing, some feelings of worth, some understanding that to "make good money" may disturb the balance of some relationships, some unravelling of family beliefs I found myself becoming much clearer in my communication about my work. I stopped trying to "be all things to all people" and be a little more focused. I also stopped working on projects that did not have a clear financial outcome. Well apart from the warmth of her heart, Ellie has an ability to help you get under the skin of the issue you are working with. She understands and can bring forward all the relevant threads that lead you to where you are today. And she can do that because she has done a lot of that work herself so you have a feeling you are in it with someone who knows how you feel. And as I said, she has a lot of heart, so she is very compassionate in her approach which makes a big difference. The shifts I have noticed after working with Ellie is Much more clarity about my relationship with money. Much more confidence in the choices I make in my work and the things I stop doing. I have also learnt how not to "get stuck" when something comes up, when I spot a belief that maybe unhelpful This is an incredibly powerful gift that means I can tend to myself going forward.
Our Promise



As someone who has walked in your shoes, I understand your struggles and can promise you that there is a way out. Food Freedom may seem like a lofty goal, but it's a reality that I've achieved, and it can be yours too. It's hard to imagine living a life of Food Freedom when you're in the midst of a difficult relationship with food, but with the right tools and guidance, it's possible. Let me show you the path towards a healthier, happier relationship with food and the freedom to live your life to the fullest.